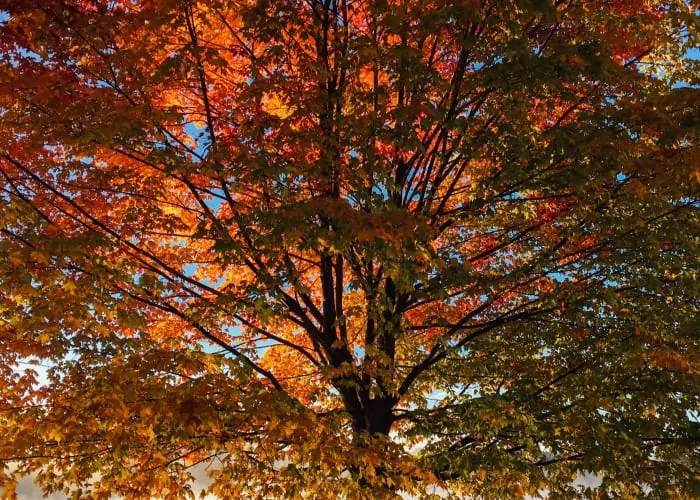 Having healthy mature trees on your property might increase its value by up to 15%. That is why it is very important to use an arborist that can make the correct recommendation and not remove a tree just because it means a higher payout for your tree removal company.
It includes everything from inspecting the tree for hidden signs of disease and structural integrity issues to pruning and fertilizing it:
Tree inspections
Trimming & pruning
Disease prevention & management
Pest prevention & management
Tree shaping, cabling & bracing
Tree planting
Tree transplantation
Mulch installation
Tree fertilization
Tree cold temperature protection
Tree removal for property or landscape development purposes
Tree replacements
For trees present on your property, you are required to perform basic maintenance tasks so they do not become a risk to you or your neighbors. But, even more important, a diseased or dangerous tree that needs to be removed can cost you thousands of dollars in labor costs or damages and lower your property value by thousands more. A trained arborist can see hidden issue that are not obvious to the hidden eye.
Needless to say, it is a lot cheaper and safer to inspect and maintain your trees on a regular basis.
There are a few scenarios when a tree needs to be removed immediately:
After a storm
After very high winds
After a heavy snow fall
After freezing temperatures, if the tree cracks and its structural integrity is threatened
After the discovery of hidden, previously unknown issues that turn the tree into a risk to your property
We do not recommend tree removal without exhausting every other possibility, but sometimes it is unavoidable.
Emergency tree removal is usually done during adverse weather conditions, or sometimes even during the night. It is not a do-it-yourself job because of the hidden risks that might threaten your safety, such as electrical cables, snapping branches and having to work with chainsaws and heavy equipment during precarious weather conditions. Moreover, tree care and removal companies usually have extended experience with performing such work and should be insured in case something does go wrong.
Because of the capricious Chicago weather, emergency tree removal is a service that you might need:
First, make sure that everyone is safe and away from the area that is at risk
Take plenty of pictures from a safe distance
Call your homeowner insurance company (it might pay to review your policy before doing that)
Call a tree removal company that can safely remove the tree without causing further damage
Keep in mind that not all the tree care companies are the same. You should ask them the following questions:
Do they have a certified arborist on staff?
Do they use experienced tree climbers?
Do they have the necessary equipment such as cranes, trucks or bucket trucks?
Are they licensed, insured & bonded?
What services are included? Do they clean up your property as well? Do they remove the tree stump? Some of these services such as stump removal might be postponed during a night with a lot of emergency calls, but you need to know if it is part of the quote.