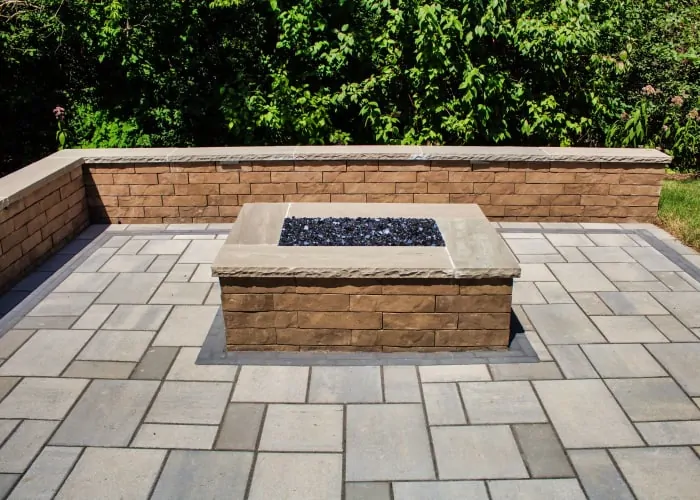 There is a lot that can be done to improve your landscape and to maximize the enjoyment you get from your outdoor area. While some tasks such as gardening can be done by anyone with some spare time on their hands, more complicated landscape architecture projects need an expert hand.
Planning is one of the most important parts of the landscape design process. It ensures that everything goes smoothly and per your instructions, from creating 2d and 3d renderings to preparing the area and procuring the required materials.
What is a landscape architect
A landscape architect is a professional that usually has received extensive specialized training such as a bachelor's or master's degree in landscape architecture and that is licensed in the state where he or she operates.
Illinois Requirements
The licensing requirements may change at any time. To get the most up-to-date information about landscape architects in Illinois and licensing requirements, you should contact the Illinois Department of Financial and Professional Regulation or the American Society of Landscape Architects directly.
Currently
The State of Illinois has repealed the Landscape Architect Act of 1989
"The use of the title of "registered landscape architect" and other iterations will no longer require a registration issued by the Department of Financial and Professional Regulation."
Traditionally
According to ASLA Illinois:
"The profession of landscape architecture is a licensed profession in the State of Illinois. To achieve licensure and the privilege to use the title "Landscape Architect" most licensed landscape architects have completed a minimum of a four year professional degree program, which is accredited by the Landscape Architectural Accreditation Board in landscape architecture. "
While there seems to be no registration requirement anymore for a registered landscape architect, it is a little unclear if that means that anyone can claim that title. Traditionally, working with a landscape architect meant higher costs, but also ensured the best possible quality for the work performed. Regardless of who can legally claim that title and of the requirements, the job training and experience of a landscape architect is not something that can be claimed, as it takes years to accumulate it.
Our Approach To Landscape Architecture
Because of the changed licensing requirements, no one can accurately claim that they work with a registered landscape architect. For projects that require the expertise these professionals can offer, Wave Outdoors can contract (upon request) a person who has held that title in the past and that has the appropriate experience in the field, required to deliver that particular landscape project.
Landscape Architect Responsibilities
Usually, landscape architects work on larger scale projects or challenging designs:
commercial projects
industrial projects
elevation and grading
projects such as public parks, beach area and waterfront development, public gardens and arboretums, resorts and courses, playgrounds, recreational facilities, campuses, etc
large scale garden design and outdoor construction
Some of their responsibilities are site analysis, inventory and planning, obtaining permits and making sure the projects are completed safely, on time and within budget.
The landscape architect occupation employs technology more and more. This has increased efficiency to the point where fewer architects will cover more work:
Employment of landscape architects is projected to decline 2 percent from 2019 to 2029. (bls.gov)
Landscape Architect vs Landscape Designer
Both of these professionals work on developing outdoor spaces that are practical, beautiful and sustainable. The main difference is in the complexity and scale of the project. Usually, landscape designers work on residential projects which are smaller scale than the projects the architects work on, although there are exceptions to this rule.
What This Means For You
Since you are reading this, you probably arrived at this page by searching landscape architect near me or a similar query. Here is how we work on large scale landscaping projects:
From start to finish, Wave Outdoors can help you ensure your project will be delivered just as you envisioned it:
we will contract a landscape architect, upon request

we will analyze and inventory your land features
we will put together a plan and create a design plan along with renderings. These require a retainer fee, but most of it can be credited towards the total project cost
we will deliver the project just as you envisioned it.
we offer some of the best warranties in the industry for large scale and full size projects
Wave Outdoors Landscape + Design can provide references and examples of past landscape projects, upon request.
Our unique services are in high demand — to get started, contact us, and we will set up a consultation appointment as soon as possible.