Landscaping Services In Arlington Heights IL: Tips To Help You Choose The Right One
Landscape design services in Arlington Heights, IL can help transform your property into something that feels welcoming and captivating. If you live in the area, then your home is likely the largest asset you have. When you invest so much time, money and energy into a place, it is important that it feels like a home. That's where landscape design services in Arlington Heights come in. Landscape design services can help transform your home into something that reflects who you are as a person and what type of place you want to call home. With so many different types of landscapes and garden designs available today, choosing the right one for your home can feel overwhelming. This article will highlight some of the best ways to choose a landscape design company that is right for you and your needs. After all, an immaculate yard is a hallmark of any well-kept home.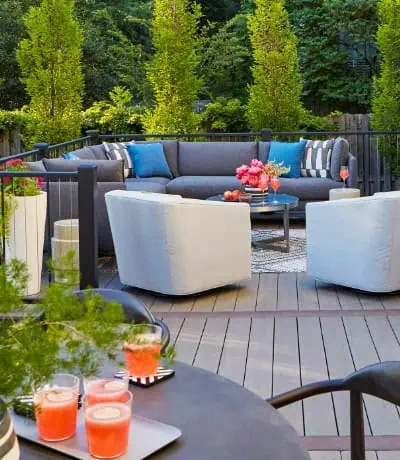 Do your research before choosing a landscape design company
Choosing a landscape design company that you trust and feel comfortable working with is extremely important. When choosing a designer, make sure they have experience working with residential properties, are local to your area, and have a strong portfolio of past projects. This will help ensure the company and designer are knowledgeable about your specific needs, concerns and desires. It's always best to work with a company that specializes in residential landscaping. This will ensure the design and style will be perfect for your location, and the design will complement the rest of your home. You'll also want to look into their portfolio and see what past clients have to say about their experience working with the company. If there are any complaints or reviews, take them into consideration when making your decision.
Landscape Designer Consultation
Understand Your Home's Needs
Understanding your home's needs and what you want from your landscape will help you choose the best design for your home. Depending on your property, you may want a more traditional, classic garden. You may want something modern, minimalistic or an inspiration from nature. This will determine the style and design of your landscape. A traditional style may include a Japanese or English garden, while a more modern landscape could incorporate a picturesque arbor or water feature. The style of your landscape will also be affected by the style of your home. A traditional style may be more suitable for an English or French home than an Italian one. You may want to consider the architecture of your home when deciding what type of landscape you would like.
Hire A Designer With Experience In Your Location
If you are planning on hiring a landscape designer for the first time, you will want to make sure they have experience in your area. Whether it be Chicago, IL or Arlington Heights, IL, each location has unique micro-climates and soil conditions. Choosing a designer who has experience in your area will ensure the design is customized to your specific needs. You'll also want to consider the designer's portfolio and past projects. While past projects don't always tell the whole story, they do give you an idea of what you can expect from the designer. A designer with a strong portfolio will likely have experience working with residential properties, which will help ensure the design is customized to your specific needs.
Protect The Environment When Selecting Materials
Environmentally friendly landscaping materials are becoming more and more popular. Compost, grass clippings, wood mulch and even cedar mulch are all-natural, organic materials that are biodegradable and protect the environment. If you are planning on planting a variety of flowers in your landscape, be sure to consider the type of soil your flowers require. Flowers require different soil types, depending on their needs. If you don't know the type of soil your flowers require, you can damage them by planting them in the wrong type of soil. While it's important to consider the environment, it's also important to consider the aesthetics of your garden or yard. You don't want your landscaping to look like a mess of dirt and weeds. Choose environmentally friendly materials, such as mulch - wood or cedar mulch, to protect the environment while still visually pleasing.
Ask About Future Maintenance Services
To protect your landscape, you'll want to consider hiring a gardener or landscape care company in the future. This can help you save time, as you won't have to take care of your yard or garden yourself. It's important to choose a company that is reliable. You'll want to choose a company that offers a maintenance plan to help you protect your investment. This way, you can rest assured that your yard will be taken care of in the future. Some maintenance plans offer help with things like mowing the lawn, trimming the hedges and trimming the trees. On-demand maintenance means the company comes to your home, performs the requested service, and leaves. As you can see, choosing a landscape design company can be a daunting task. With all the factors to consider, it can be difficult to make the right choice. Fortunately, experts recommend taking the following steps to ensure your decision is made with care.
About Arlington Heights
Located just 25 miles northwest of Chicago, Arlington Heights IL is a lovely suburb known for its diverse dining scene. The city is known for its beautiful parks, thriving local businesses, beautiful homes, tree-lined streets and top-rated schools, making it perfect for families. It's also home to hundreds of acres of beautiful forest preserves, offering residents easy access to nature.

The Village requires permits for outdoor construction for a variety as projects such as patios, decks, fences, firepits, etc. Wave Outdoors Landscape + Design can help you with everything that is required for your yard design project, starting from 3D designs to outstanding support after the project is finished.
Wave Outdoors Landscape + Design
We worked with Mary from Wave Outdoors for our landscaping project. She was thorough and thoughtful in her plan and consistent in communication. Mary earned trust by showing options that would have longevity- native plants, placing plants in shade vs non-shade, and watering solutions. Ultimately, we're so happy with the warmth the design has brought our home, and we look forward to seeing it continue to grow.

Read More

Wow!!! We had a wonderful experience with Wave Outdoors. Wave Outdoors is located in Mount Prospect which was appealing to me to support local businesses.

Brian worked with us from start of finish. He came and walked our property in the beginning and really listened to our ideas and also incorporated his own landscape design expertise. He walked us through his beautiful design and made recommendations for trees, shrubs, and plants that would be successful in our zone.

Our curb appeal went up 1000%. While I have been out watering many people have stopped and commented on how beautiful everything looks. Some have even asked if they could snap a picture or two. 😎

The crews that came in and took all of the old landscaping out, were here each day on time and left the area neat and clean when they were finished for the day.

THANK YOU Wave Outdoors and Brian Dreher for helping to guide us with this project. It truly has been a pleasure working with Wave Outdoors. I would highly recommend Wave Outdoors for any landscaping design, installations, or any other outdoor needs you may have.

Sincerely,

Colleen and Michael Moreno

Read More

Our back yard garden bed (partly in sun, partly in shade), along the rear property line, was in need of some landscaping. Over the nearly 40+ years we have lived here, we had randomly planted several lilac bushes, a few hosta plants, several patches of narcissus, some pachysandra, and a small number of ferns, but there was no unifying design. Everything we had planted competed with weeds and unwanted brush that had sprouted up around them. We had always wanted to look out our kitchen window and see a beautifully planned display of perennials, shrubs, and trees and finally decided to do something about it.
We found Wave Outdoors and started working with designer Mary DiCarlo last fall, after we cleared much of the bed of unwanted foliage and installed a backyard fence to allow our newly adopted rescue dog to run free. We were looking to get a design created and the landscaping installed early this spring.
Over the fall and winter months, Mary worked with us via several on-site visits, email exchanges, and Zoom sessions to finalize a design. Mary was a careful listener and tried to incorporate our wishes from the start, while making several small adjustments to the design several times at our request. Just a few days before the installation, when a particular specimen tree she had planned for us was in short supply, Mary made several weekend visits to local garden centers to find us the perfect tree. This was above and beyond the call of duty!
The installation work was planned for two days in late April, but was completed by the Wave Outdoors 3-man crew, led by Rob, in a single day. Good timing, because the next day it rained almost all day, giving the plantings a good drink. The crew worked hard all day, doing additional unplanned tasks, such as trimming overhanging branches to make room for newly-planted (but sure to grow tall eventually) spruce trees, and also repairing some lawn spots from our dog. They also cleaned up better than any crew who has ever worked on our property.
We are so happy with the finished result already, but knowing that perennials operate in a "sleep, creep, leap" fashion in the three years after planting, we expect the bed to look fantastic over the next 2-3 years as the plantings mature. The plantings were designed to be a mixture of tall, medium, and short heights, of a variety of textures and foliage color, with bloom colors expected in at different times in spring, summer, and fall. The evergreen plantings will remain blue-green throughout the year.
We highly recommend Wave Outdoors and designer Mary DiCarlo for your landscaping needs (they do hardscaping also)! The entire process was well-documented with excellent communication from start to finish. Any small issues found after installation were taken care of very quickly. Initial and final payments were easy using Zelle, but Wave Outdoors also accepts personal checks and credit cards.
Looking forward to warmer weather when we can be outside on our patio enjoying our beautiful new landscape!

Read More

We worked with Brian on landscaping and hardscaping for our Lincoln Park townhome, and they did such an amazing job that two of our neighbors asked for his contact information and at least one of them moved forward with Wave Outdoors too!

Our 100% satisfaction started with consultation on design for a paver patio replacement that includes a small retaining wall and various shrubs/ground cover in several garden beds in the front and side of our home. Brian pointed us to a nearby distributor to choose among Unilock pavers then coordinated three complementary products for the patio itself, the wall, and the wall topper. We are busy professionals and wanted low maintenance landscaping, and Brian's knowledge of good plants for our climate and lifestyle was spot-on.

After an informative design phase (with two in-person appointments that Brian kept reliably and that also included some hand-holding with our HOA to secure necessary approvals), the work crew arrived promptly on the appointed date and worked quickly to complete the entire job in only 3 or 4 days from demolition/removal of the old patio to installation of all hardscaping, plants, and ground cover. We immediately had the nicest patio of anyone in our complex of 48 units, and the high quality generated a lot of neighborhood "buzz" given how visible Brian and his crew's work is for everyone in the complex.

Our only regret is that we didn't go with the sprinkler system that Brian proposed at a reasonable incremental cost that would have saved many, many hours of watering during summer months. We would wholeheartedly recommend Wave Outdoors for any job large or small!

Read More

We had a wonderful experience working with Brian and the Wave crew for our backyard renovation. We wanted a complete gut out of our existing yard so we could start from scratch. Brian started by providing us with a design and worked with us to make sure the yard would be functional, fit our budget and looked beautiful. The end result turned out better than we imagined and we have a completely transformed space. I would definitely recommend if you are looking for someone honest, creative, and does the job right!

Read More